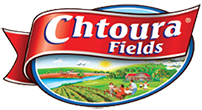 05-Jun-2014
Moroccan-Style Lentil Soup with Chickpeas
Ingredients
1 Tablespoon olive oil
1 onion, chopped
3 cloves garlic, minced
1 carrot, chopped finely
1 teaspoon fresh ginger, peeled & minced
½ teaspoon cinnamon
½ teaspoon turmeric
¼ teaspoon ground cardamom
¼ teaspoon ground cumin
1 cup orange lentils, picked over and rinsed
1 14½ -ounce can whole plum tomatoes, chopped (reserve liquid)
1 15½-ounce can chickpeas, drained and rinsed
6 cups vegetable stock or chicken stock (and/or water)
1 Tablespoon lemon juice
1 to 2 teaspoons harissa
Fresh pepper and 1½ teaspoons salt (or to taste)
Fresh cilantro or parsley (garnish)
Serve with extra lemon slices and harissa on the side.
Directions
1. In a large skillet or cooking pot, heat the oil over medium heat. Add the onion, garlic and carrot and cook until softened. Add the ginger and the four spices, stirring to coat the vegetables.
2. Transfer the onion mixture to a slow cooker. Alternatively, keep the mixture in the cooking pot to cook on the stovetop. Add the lentils, chickpeas, stock, and chopped tomatoes, including the liquid.
3. SLOW COOKER METHOD: Cover and cook on Low for 8 hours—or on High for 4 hours.
4. STOVETOP METHOD: Simmer gently, uncovered, over low heat for about 1 hour, stirring occasionally. Add extra liquid if necessary.
5. Just before serving, add the lemon juice and harissa and season with salt and pepper.
6. Garnish with fresh herbs and serve with lemon slices and extra harissa on the side.
------------------------------------------------------------------------------------------------------
Yummy Roll Ups
"Yummy ham, pickle and cream cheese roll ups for an appetizer or a party! Secure the roll ups with toothpicks, and cut them into bite size pieces."
Ingredients
Original recipe makes 5 servings
*5 slices cooked ham
*5 dill pickle spears
* 1 package cream cheese, softened
Directions
1. Lay the ham slices flat on a serving plate and pat dry. Spread with cream cheese. Place a pickle spear at one end of each slice, and roll the slices into cylinders around the spears; secure with toothpicks.
--------------------------------------------------------------------------------------


White Bean and Artichoke Salad
"This is a flavorful cold salad. My family loves this any time of year, but it is a standard for our Sephardic Seder. The flavor is even better the next day."


Ingredients
Original recipe makes 8 servings
3 cups white beans, drained
1/2 can artichoke hearts, drained and quartered
2/3 cup diced green bell pepper
1/3 cup chopped black olives
1/4 cup chopped red onion
1/4 cup chopped fresh parsley
1/4 ounce chopped fresh mint leaves
3/4 teaspoon dried basil
1/3 cup olive oil
1/4 cup red wine vinegar
salt and pepper to taste
Directions
1. In a large bowl, combine beans, artichoke hearts, bell peppers, olives, onion, parsley, mint, and basil.
2. In a jar or small bowl, combine oil and vinegar; shake together or mix well. Pour oil and vinegar over the salad, and toss to coat.
3. Cover and chill in refrigerator for several hours or overnight, stirring occasionally, to let flavors blend.
--------------------------------------------------------------------------------------
Send Invitation To Your Friend
Name/Email *
Friend's Email *